Prominent Industry Leader Inducted into Canadian Simmental Association Hall of Fame
29.11.2021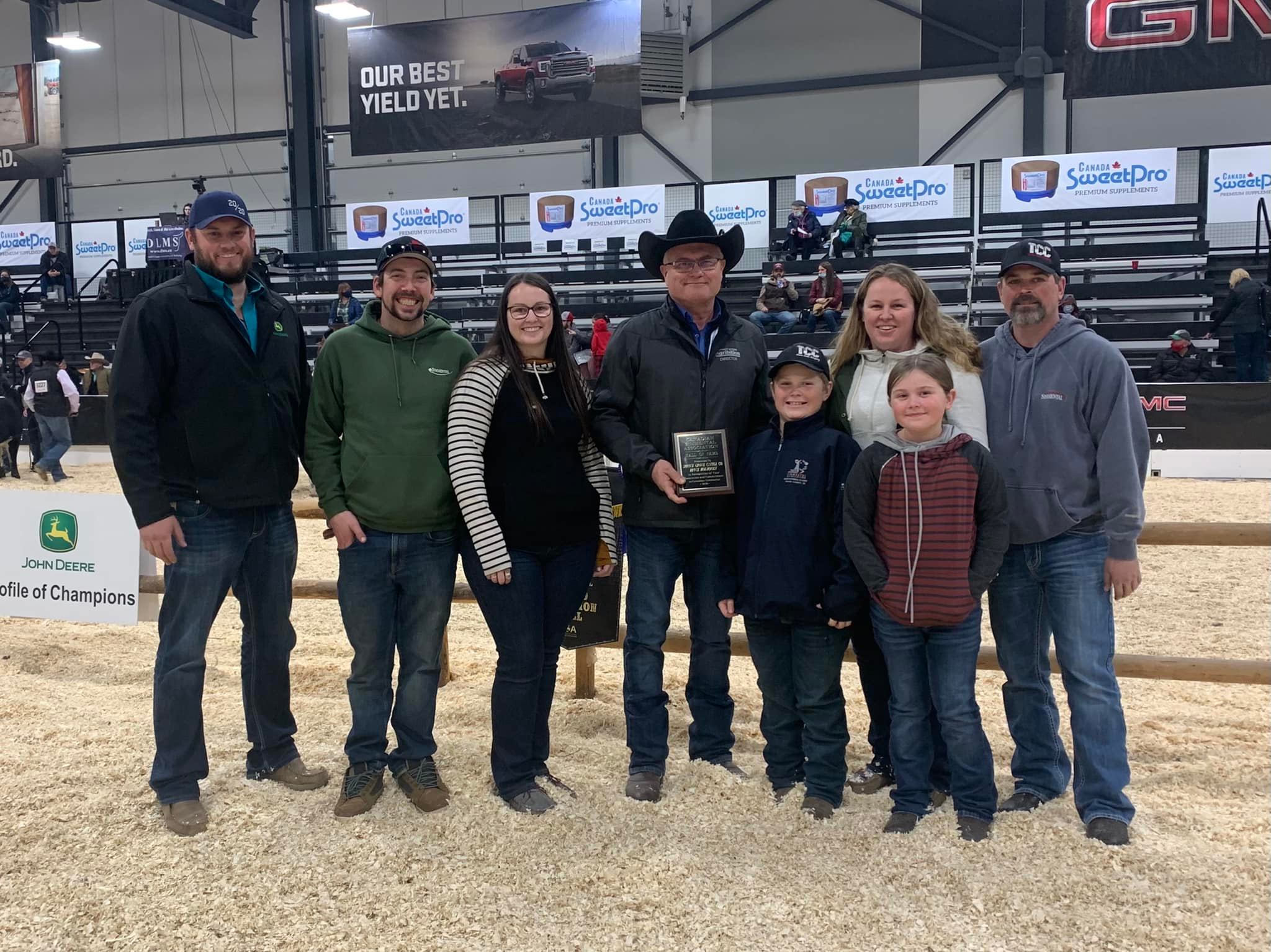 Calgary, Alberta – The Canadian Simmental Association (CSA) Board of Directors, on behalf of its membership, is very pleased to announce that well-known industry leader and the Association's General Manager, Mr. Bruce Holmquist has been inducted into the Canadian Simmental Association Hall of Fame.
Bruce is a third-generation cattle producer who has spent his entire life in agriculture. In 1977, at the age of 16, Bruce began his own seed stock business when he purchased his first Simmentals. Over the years his herd expanded under the name of Spruce Grove Simmentals. In 1991, Angus genetics were added to the business and the name was changed to Spruce Grove Cattle Company. During those years Bruce traveled extensively promoting not only the Spruce Grove breeding programs but also the Canadian beef cattle industry as a whole through exhibiting and judging cattle across Canada.
In 2000 Bruce was first elected as a director of the Canadian Simmental Association serving in various capacities culminating in serving as President from 2005-2006. Following his service as a board member he joined the CSA staff in charge of industry and member relations, later moving to the position of General Manager. In addition to the CSA, Bruce has played an active role in the Saskatchewan Simmental Association, Canadian Western Agribition, Canadian Beef Breeds Council, Saskatchewan Cattlemen's Association, Saskatchewan Stock Growers Association, Regina Bull Sale, Canadian Cattle Identification Agency, International Council for Animal Recording, Beef Improvement Federation, and the World Simmental-Fleckvieh Federation.
"Through his vast involvement and contributions, Bruce has worked diligently on behalf of, not only Canadian Simmental breeders, but the entire beef industry," states CSA President Marlin Leblanc. "His commitment to the Canadian beef industry has advanced beef production not only in Canada but around the world."
The Canadian Simmental Association (CSA) Hall of Fame recognizes past or present Canadian Simmental Association (CSA) members who have contributed to the growth and advancement of the Simmental breed in Canada. The recipients of this award are chosen by their fellow breeders who comprise the CSA Board of Directors.
For more information contact: Sue Giles, Programs Coordinator Canadian Simmental Association. sgiles@simmental.com.